Standing Behind Quality and Reputation
Nepean Windows and Doors is proud to serve the Ottawa area, and beyond, with beautiful Dorplex doors and Vinylbilt windows. We have built our reputation with a continuous stream of satisfied customers. Contact us today for a free quote!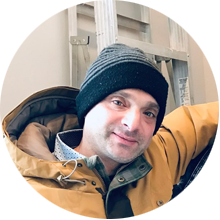 Sam Crupi
Founder & CEO, Nepean Doors and Windows
Sam Crupi knows doors and windows. Clients love him for his humour, his courtesy, and his professionalism. Always patient, always considerate, Sam and his team will work with you to fill your every window and door need.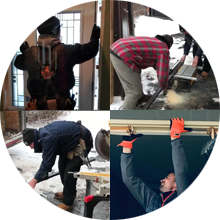 Professional Installers
Professional Installers, Nepeann Doors and Windows
Our team of professional installers knows exactly what to do to get the job done right. There's never been a job, nor will there ever be a job, that's too hard for them. Dedicated, professional, efficient, timely.

C&S Brotten, Kemptville

Diedre Powell, Manotick

Pat Cartisano, Ottawa

Mrs Parker, Barrhaven
Colette Currie, Nepean

Stephen Shew, Kanata

Irene Chebet, Orleans

Anita Boutros, Gloucester